CPU
Canadian Pre-University
Your faster and more flexible path to University
The Canadian Pre-University programme is ideal for students who are looking for a highly recognised and quality university preparatory course that will put them in good stead when they proceed to tertiary and university education. Upon completing the programme, students will be awarded the Ontario Secondary School Diploma (OSSD) which is recognised and accredited by the Ontario Ministry of Education Canada. Graduates can then apply to their desired universities around the world which accept the OSSD.
Operated and accredited by:

Benefits
Programme allows for a holistic learning experience where 70% of students' grades are based on their ongoing efforts throughout the course.
Who is it for?
Students who want to obtain an Ontario Secondary School Diploma which is equivalent to STPM/A-levels/Foundation qualification
Students who want to enter into renowned universities overseas or local private universities
Students who want to have the flexibility of choosing subjects from a wide variety of fields
Entry Requirements
SPM with 5 credits including in English and Mathematics/Science


O-levels with 5 credits including in English and Mathematics/Science


or equivalent


Programme Structure
The final grade is determined through 70% coursework and 30% for the final examination
The progress of students is measured based on completion of assignments, discussions and summative evaluations.
Each subject covers 100-135 hours of learning
Programme Requirements
To qualify for CPU graduation and receive the Ontario Secondary School Diploma (OSSD), students are required to complete 6 subjects amounting to 6 credit hours and 10 hours of community involvement activities.
Students must also complete the Ontario Secondary School Literacy Course (OSSLC).
Students can choose to redo a test, major assignment or even the final exam in an attempt
Subjects
English (ENG4U)
Advanced Functions (MHF4U)
Biology (SBI4U)
Calculus & Vectors (MCV4U)
Canadian and International Law (CLN4U)
Canadian and World Issues (CGW4U)
The Writer's Craft (EWC4U)
Challenge and Change in Society (HSB4U)
Chemistry (SCH4U)
Computer Science (ICS4U)
Data Management (MDM4U)
Economics (CIA4U)
International Business Fundamentals (BBB4M)
Physics (SPH4U)
Social Science Department (HZT4U)
Progression Pathways
With the Ontario Secondary School Diploma (OSSD) Certificate, graduates can apply to universities all over the world including in Canada, USA, United Kingdom, Australia, New Zealand, Singapore and Malaysia.
Yes, most of your learning is online. Here are the reasons why.
Better Student Performance
Research by the US Department of Education has shown online learning students have often performed better than those receiving face-to-face instruction as they spend more time on their tasks. (ref: http://www2.ed.gov/rschstat/eval/tech/evidence-based-practices/finalreport.pdf)
Become Confident Learners
Students are less intimidated online as compared to a traditional classroom as it gives them an environment to voice out and share their ideas without having to fear mistakes.
Communicate Effectively with Teachers
Students can approach teachers more easily online as they can be more comfortable when interacting openly with them as compared to a face-to-face meeting. This method of learning gives students a sense of more personal support in terms of counselling and can reduce the waiting time to meet teachers as seen in traditional institutions.
Online Guidance
Students are not necessarily seen as being left alone to learn the entire course. Online facilitators and lecturers will be on hand to help guide and counsel students should the need arises.
Forge New and Lasting Friendships
Although learning online lacks a traditional brick and mortar campus, students can still socialise with their peers and coursemates who are undertaking similar courses/subjects in an online community which they can then contribute to and facilitate online learning.
Study Anywhere, Anytime
Students can access their courses anywhere, anytime as long as they have access to the Internet.
Accessibility
Students can access their courses at home, on their laptop or while on the move using their mobile devices.
Self-paced Learning
Students learn at their own pace and time without being tied down to a rigid schedule that may be inconvenient to them and affecting their learning ability.
Variety of Subjects and Teachers
Online learning allows for a variety of subjects/ courses to be enrolled in which may not be available in some brick and mortar institutions.
Cost-saving
Online learning reduces the cost of having to make arrangements for travel, accommodation and facility expenses that students may or may not utilise as normally incurred in a traditional learning environment.
Textbooks
Online learning no longer requires students to buy expensive physical textbooks which they may or may not utilise completely. This programme comes pre-packaged with access to e-libraries and e-textbooks that students will need during their courses.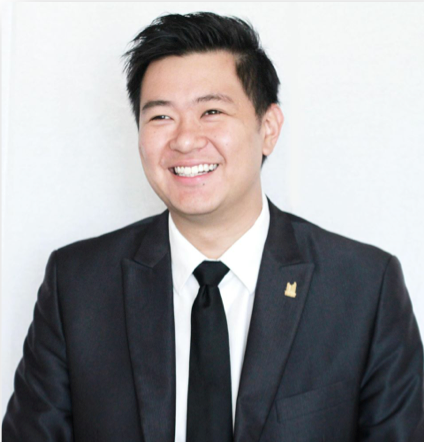 Andrew Chee, Entrepreneur
"The fully online Canadian Pre-University programme had provided me with a stepping stone to starting my business by helping me get a recognised education and allowing me to fast track into one of the best universities to further my studies in a world class education environment."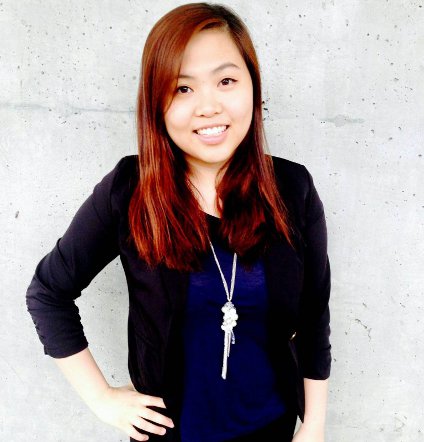 Mabel Teng, University of British Columbia
"The Canadian Pre-University programme is truly a globally recognised programme. It not only exposes a good variety of courses that promotes personal development and academic excellence, more importantly it opened doors for me to pursue my further education in the University of British Columbia, which subsequently led to my recent summer programme in University of Cambridge."
Previous
Next
Contact Us
Download Brochure
Meet With Us!
Visit our premises and learn more about the Canadian Pre-University Programme.
Make an appointment by clicking here.