BECOME AN INTERNATIONALLY CERTIFIED ENGLISH TEACHER
100% Online, So You Can Set Your Own Pace!
FIND OUT HOW
WHY CHOOSE US?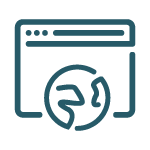 FULLY ONLINE
You get a flexible schedule and access to your material at all times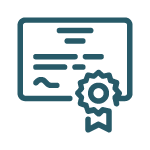 INTERNATIONAL RECOGNITION
When you obtain your TESOL certificate, know that you can now teach anywhere in the world.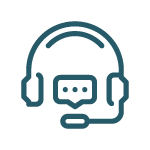 COACHING SUPPORT
Our dedicated online coaches are here to support you on your journey.
BECOME A CERTIFIED TEACHER
Complete all modules 10 modules with an overall score of 80% Pass all 3 practical teaching sessions in an authentic classroom. TESOL certificate, issued by ELS Language Centres
THE COURSE
Whether you are a novice English teacher or an experienced teacher, this course will give you fresh insights into English Language methodology.
You will watch videos of real teachers teaching and learn to analyse and identify the good practices being demonstrated.
An online coach will discuss with you the lesson structure and you will learn to plan your own lesson using the input that have been given to you through the videos, handouts, activities and exercises designed to guide you throughout the course.
You will also have the opportunity to teach in a real classroom and put these into practice.
DOWNLOAD FLYER
Realise your dreams of becoming an Internationally Recognised English Teacher!
Sunago's program is the easiest and most cost effective in the market, with proven track records too!
TALK TO US TODAY